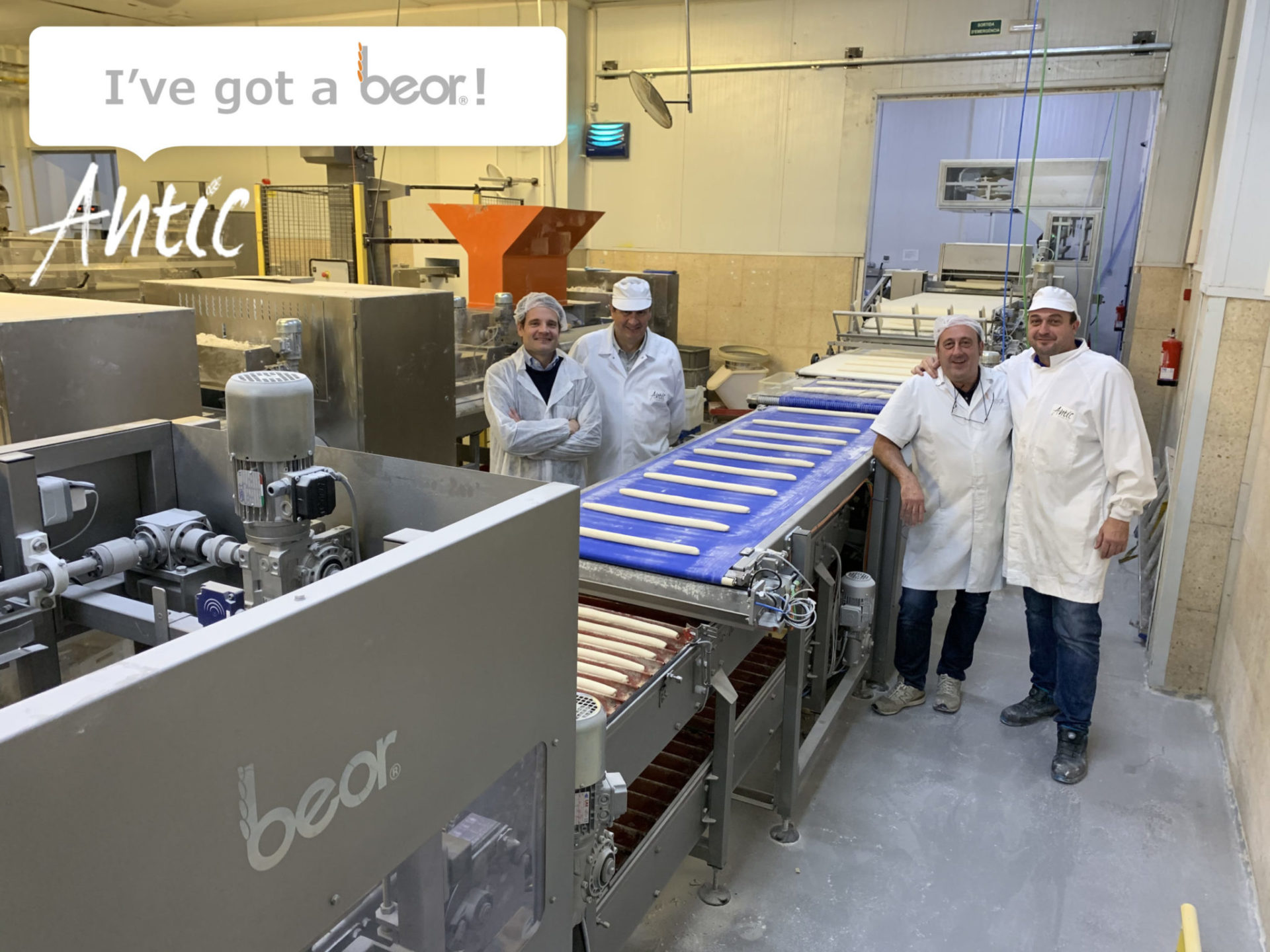 New 'Galileo' line installed at Antic
From left to right. Eugeni Beorlegui, Sales Manager of Beor; Modest Corsellas, CEO of Antic; Pedro Valero, Technical Director of Beor; Rafael Valero, Production Director of Antic.
Antic – Barcelona premiere its new Galileo, an automatic Baguette line that can produce from 1.800 to 2.400 baguette per hour with a maximum weight of 700g with 75% maximum hydration.