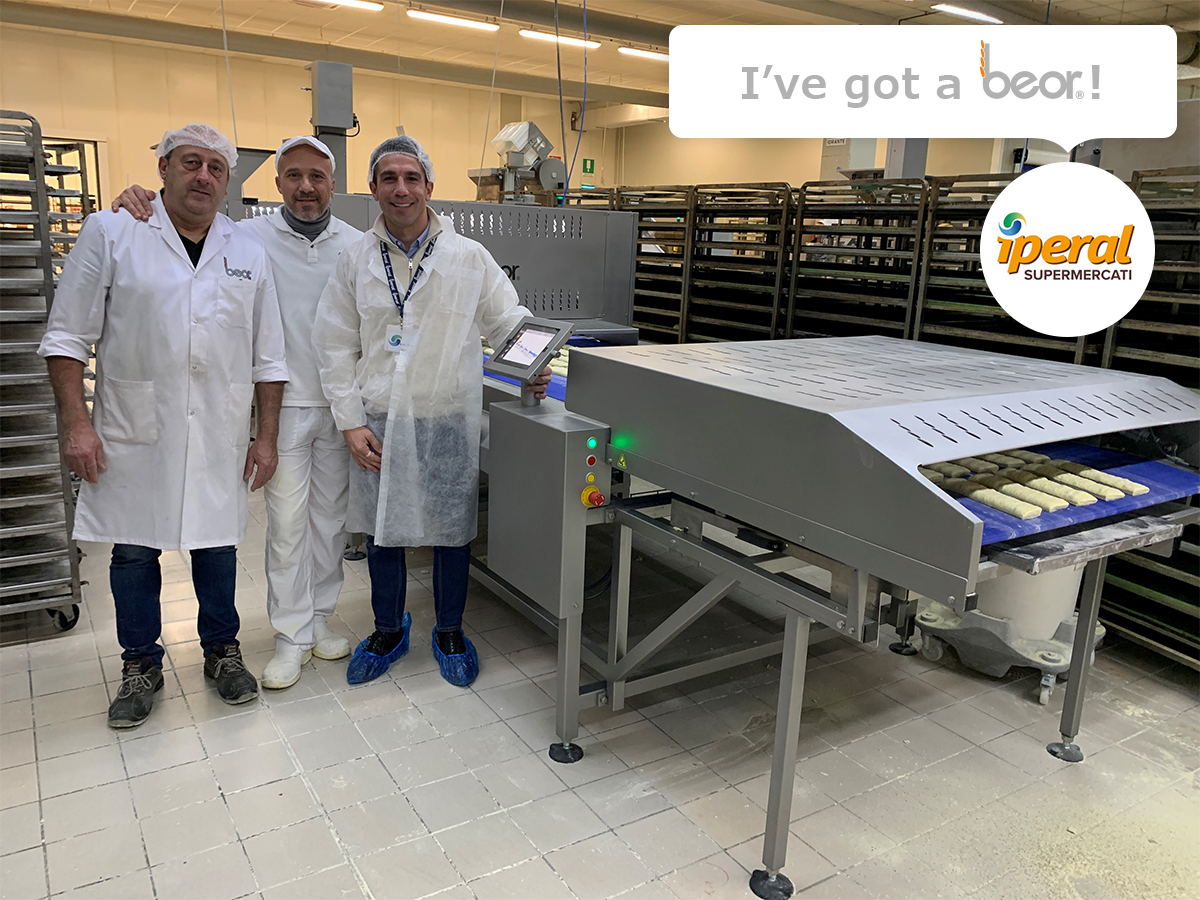 From left to right: Pedro Valero (Beor Master Baker), Mario Palmieri (Iperal Production Manager), Alberto Bozzola (Beor Salesman).
New 'Gaudí' installed in Italy
Last week we had the pleasure of installing and starting up another "Gaudí" Multiproduct High-Hydration Dough Line in Italy, this time at Iperal Supermercati s.p.a.
Among the main features that distinguish this industrial line for bread forming is undoubtedly the ability to work very soft dough (up to 95% hydration) thanks to the "stress-free" feeder and the versatility that allows the production of products such as ciabatta, pizza and focaccia for example.