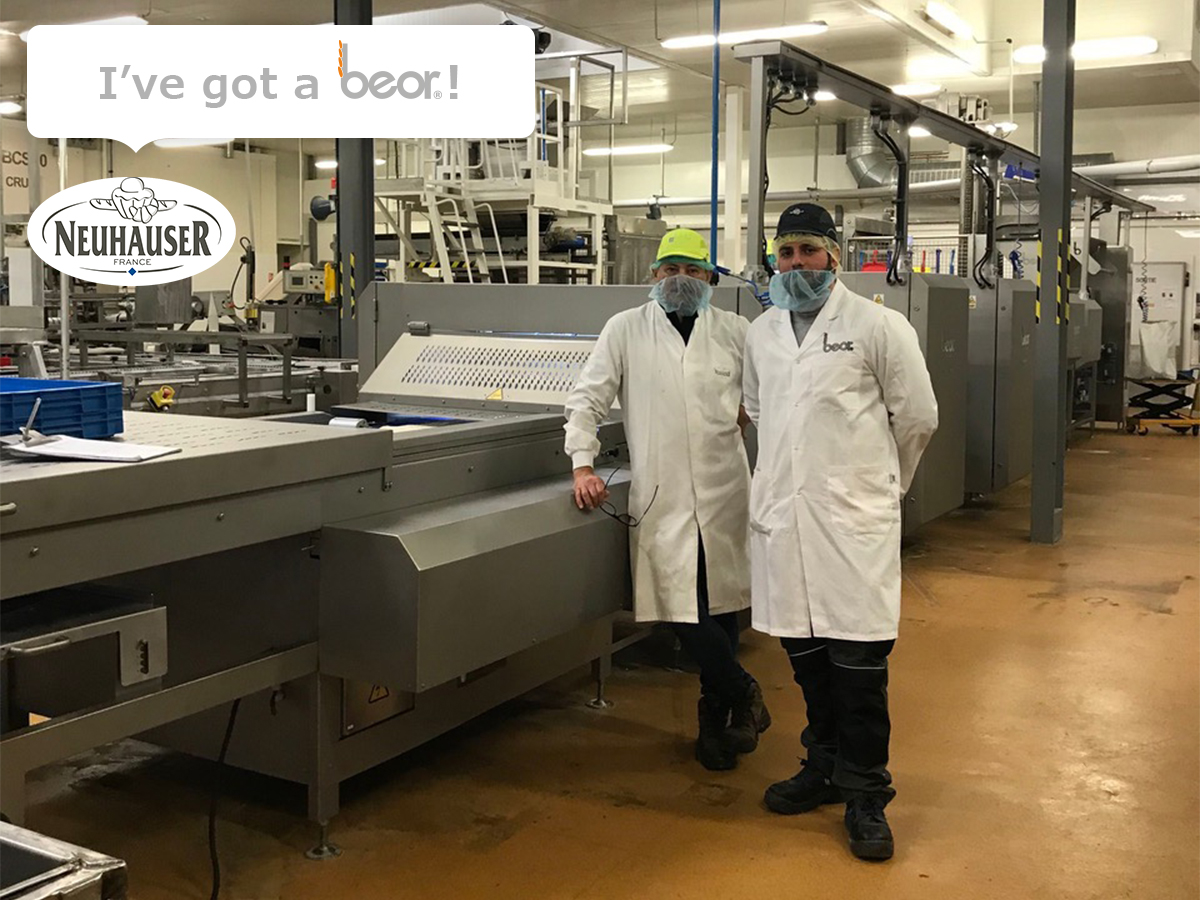 Oslo Logistics team together with Pedro Valero (Beor Bakery Technician) and Eugeni Beorlegui (Beor Sales Manager).
'Gaudí' Multiproduct Line installed in Peru
Another completed installation, another satisfied customer. Oslo Logistics from Peru launching its new "Gaudí" Multiproduct High-Hydration Dough Line. It is an industrial dough sheeting line designed to produce ciabatta bread and other breads whose hydration values reach up to 100%, depending on the type of flour.
Oslo now has great flexibility and maximum versatility in terms of product size and weight, thus being able to make pointed, rounded and hexagonal loaves, among others.