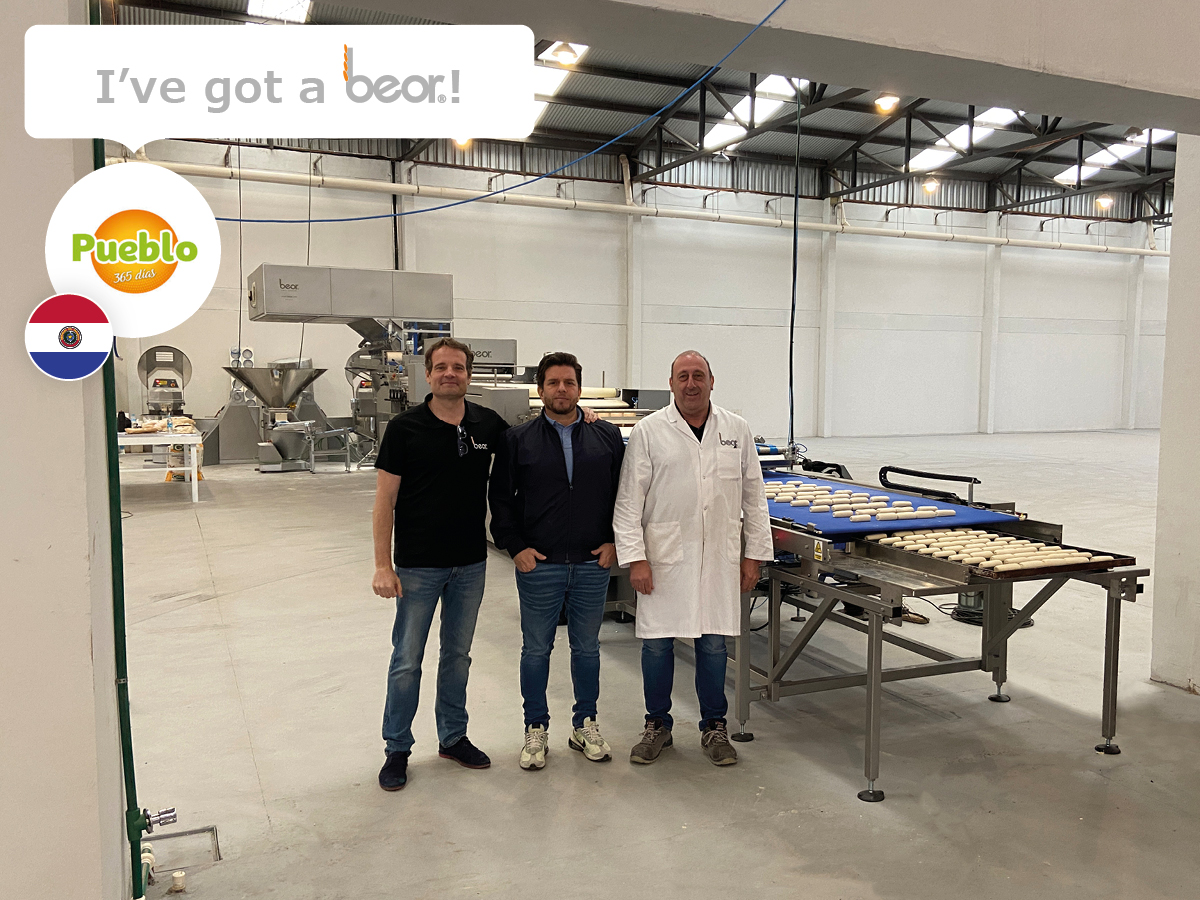 From left to right: Eugeni Beorlegui (Beor Sales Manager), Eduardo Davalos
(CEO Hipermercados Pueblo) and Pedro Valero (Beor Bakery Technical Manager).
Supermercados Pueblo from Paraguay, launches its new Automatic baguette bread line "Galileo", manufactured and adapted to its needs to increase its production and continue offering quality products in its bakeries.
Galileo is an industrial line capable of producing up to 2,500 baguettes/hour with a maximum weight of 1.000g and hydration values of up to 75%.
It has a dual shaping unit, a stretching line that automatically adjusts the dough's length, a centring system and an automatic dough placement system. Additionally, it features an optional tray collection system and seed module.