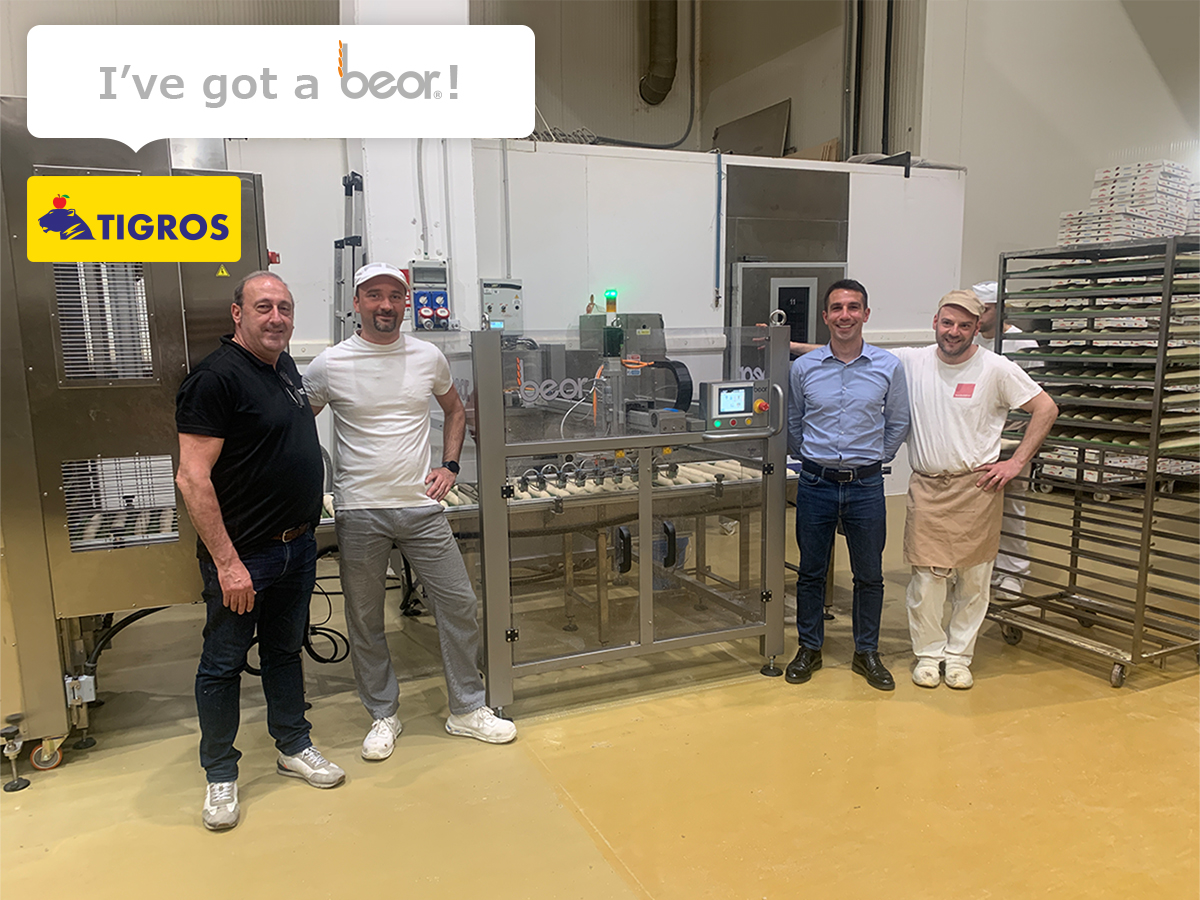 From left to right: Pedro Valero (Beor master baker), Matteo Lago (Tigros plant manager), Alberto Bozzola (Beor salesman) and Giuseppe Calia (Tigros production manager).
New automatic scoring machine installed in Italy
A few days ago we were at the Supermercati Tigros in Varese to install and start up another water scoring system model Bosnia for fermented bread.
The scorer "Bosnia" has been designed and built according to the needs of the customer to automatically cut the bread on trays that move continuously on a conveyor belt.
The system, used for products from baguette to ciabatta, for example, compared to the previous manual cutting, allows a considerable reduction in working times, no degassing of the product and a precise and uniform cut every time.