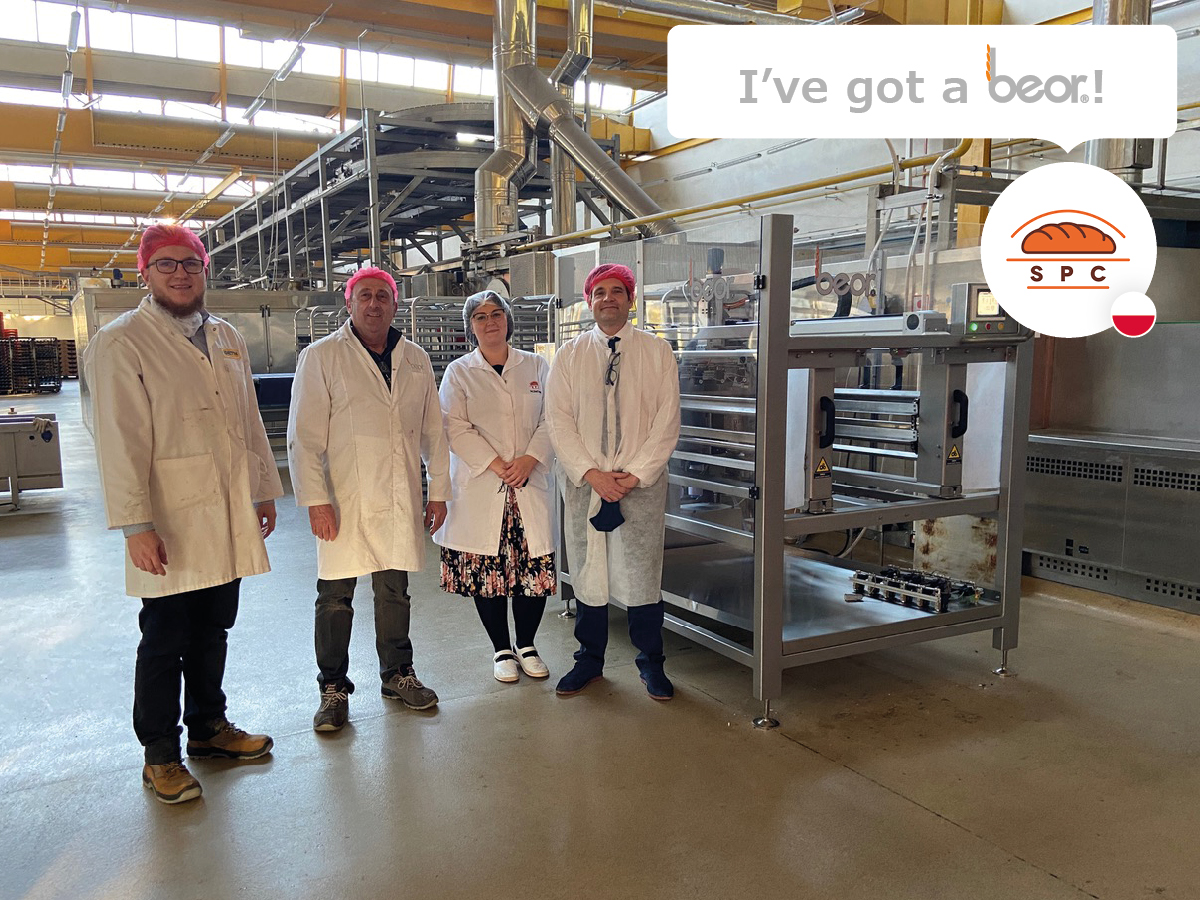 From left to right: Maciej Angierman (Beor Agent in Poland), Pedro Valero (Beor Bakery Technical Manager), Magdalena Smolik (SPC Production Manager), Eugeni Beorlegui (Beor Sales Manager).
'CompactLeo' installed at SPC, Poland
Start-up of a new CompactLeo at SPC, a Bakery and Confectionery Cooperative in Warsaw, Poland, with more than 70 years of experience, which has entrusted Beor to continue respecting tradition and guaranteeing the safety and quality of its production.
This semi-automatic water scorer can cut all types of sourdoughs, even gluten-free doughs, thus speeding up the process of their production through easily programmable recipes.
Main features:
It is able to provide a wide variety of scoring styles, thus adapting to all types of products and trays/boards.
It can cut a 16-tray rack in less than 2.5 minutes.
Made entirely of AISI 304 stainless steel.
Wifi, Ethernet and 4.0 technology connectivity.