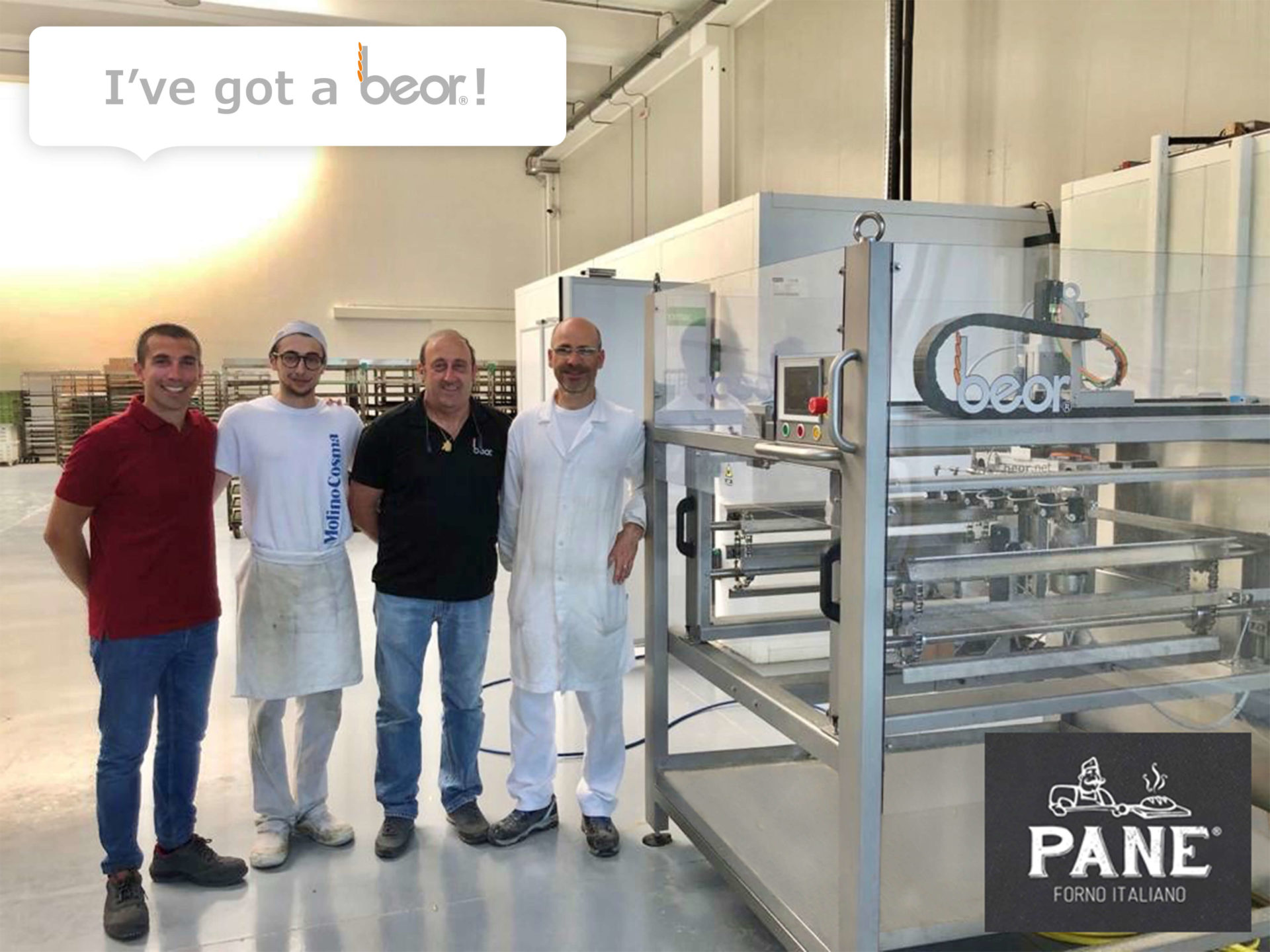 New 'CompactLeo' installed in Pane Forno Italiano
From left to right. Alberto Bozzola (Beor Area Manager), Nicolas Campesato (Baker), Pedro Valero (Beor Technician), Alberto Morato (Plant Manager) with his new fermented dough water scoring machine.
With the CompactLeo, they will be able to score 16 trays trolley in 2 and a half minutes and make a great variety of types of cut adapting to all kind of products and trays/boards.