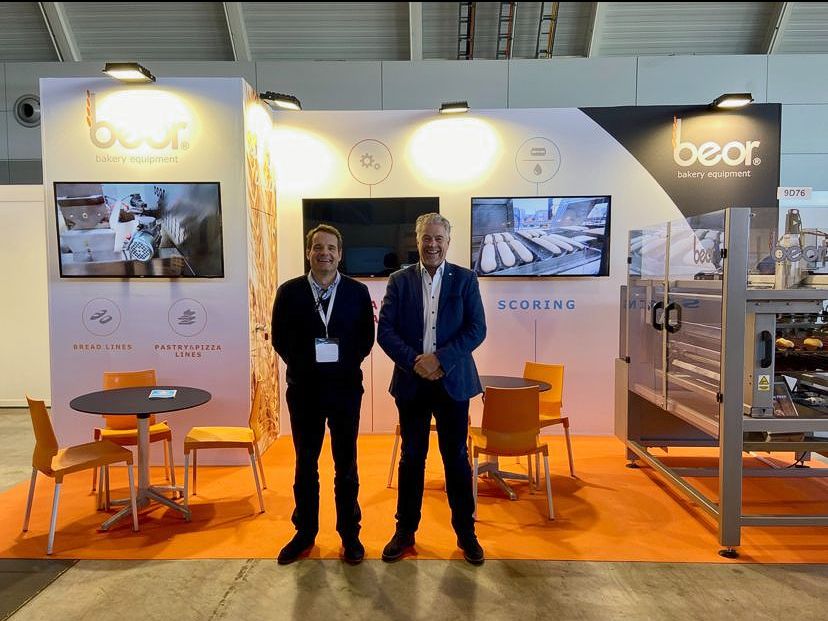 Beor at the Südback 2022 expo in Stuttgart
We are leaving Südback, one of the most important trade fairs in the bakery and confectionery sector in Europe, grateful for its welcome and its great participation after the pandemic.
Thanks to this fair, we continue to open up the market with excellent equipment already installed in Germany and we have been able to meet new and very interesting customers presenting our services and the latest innovations of our production lines.
In this edition we have been able to show our CompactLeo waterjet scorer, able to cut a 16-tray rack in less than 2.5 minutes.
We hope to see you again soon to continue promoting our sector.