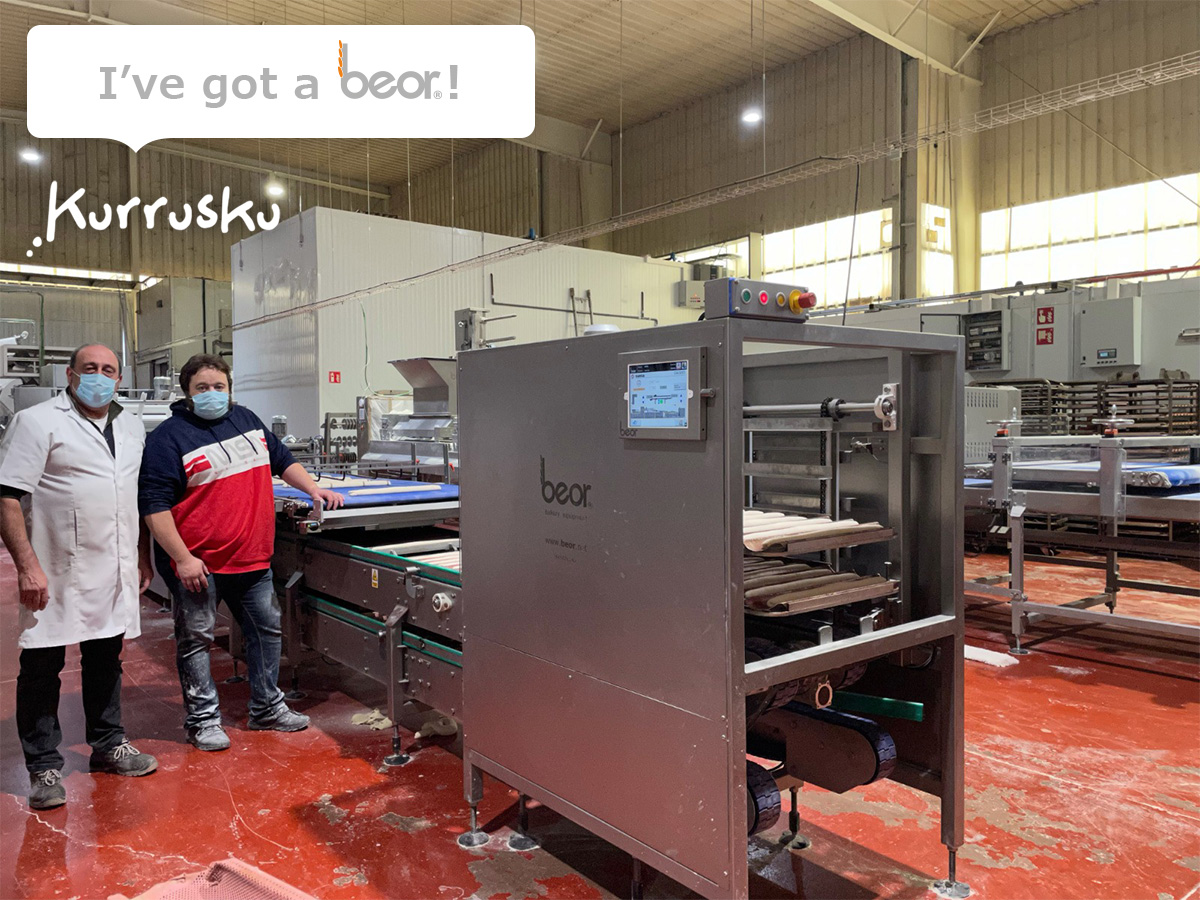 From left to right: Pedro Valero (Beor's Master Baker) and Javier Osuna (Production Manager).
New 'Galileo' installed in Kurrusku, Bizkaia
Kurrusku launches its new Galileo automatic baguette line, manufactured and adapted to its needs with a tray accumulator at the end of the line.
With this installation, together with the Gaudí ciabatta line, already installed a few months ago in its factory in Bizkaia (Basque Country), Kurrusku now has two bread production lines and a Beor water scoring to complete and optimise its production.
Galileo can produce up to 2.400 baguette per hour with a maximum weight of 700g with 75% maximum hydration.
Increase the functionalities of your production line with Galileo!
WE MAKE IT EASIER