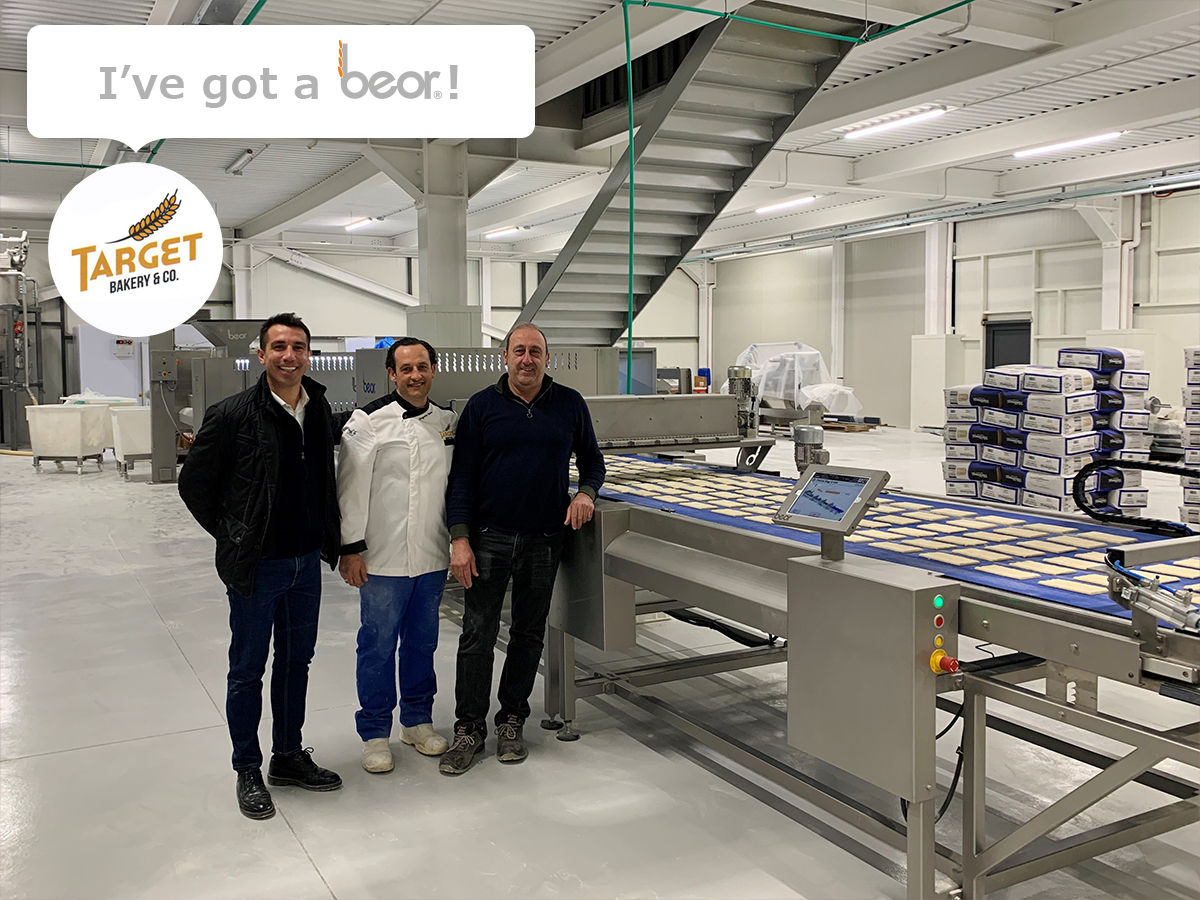 From left to right: Alberto Bozzola (Italy Beor salesman), Gregorio Sala (Target production manager)
and Pedro Valero (Beor technologist).
New 'Gaudí' line installed in Italy
A few days ago we completed the installation and testing of an industrial sheeting line at the bakery "Target" (Calabria).
The line was designed and built together with the customer to obtain the greatest possible flexibility in everyday production. In fact, this Gaudí was conceived to make various products ranging from loaves with seeds to pizza.