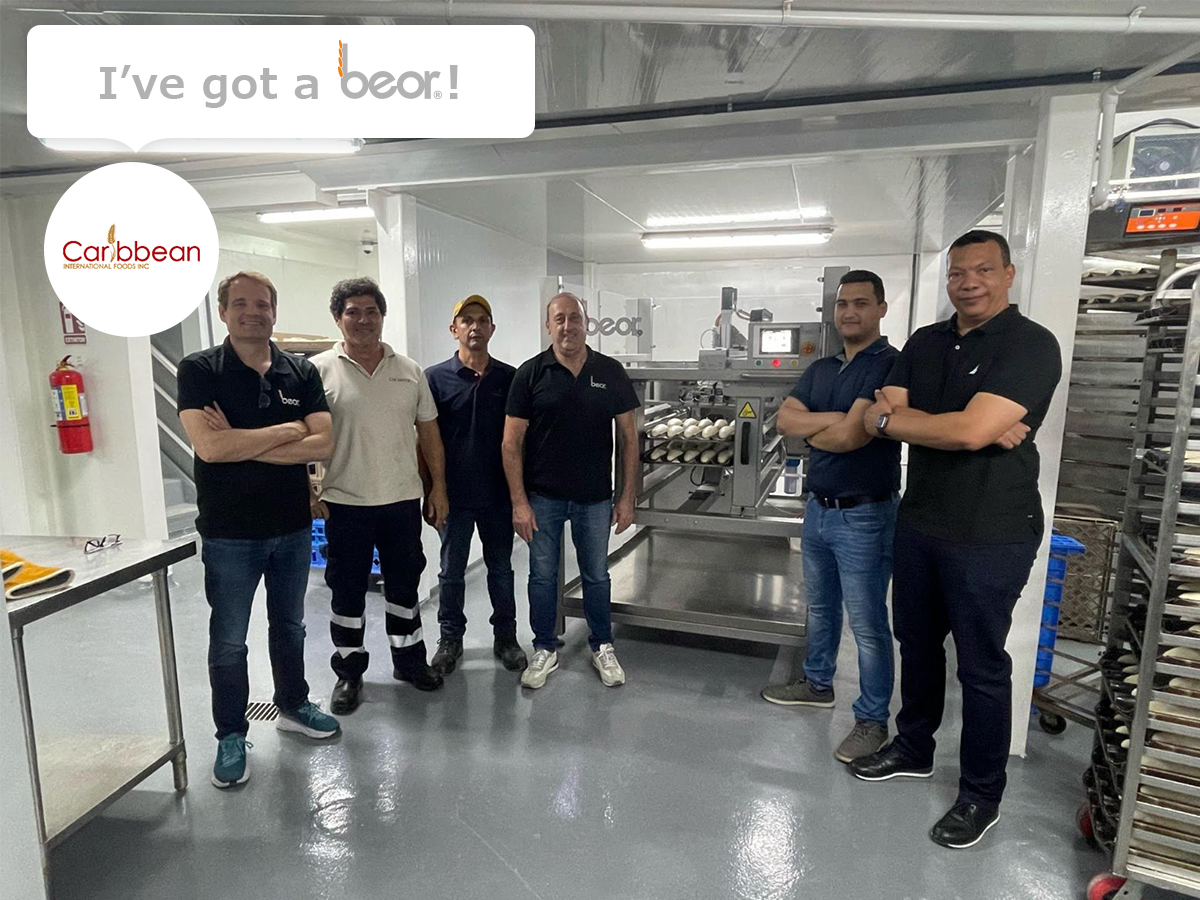 Eugeni Beorlegui (Beor Salesman) and Pedro Valero (Beor Master Baker) together with the Caribbean International Foods team.
'CompactLeo' installed in Panama
Caribbean International Foods INC of Panama has been able to premiere its new CompactLeo, a very versatile and efficient water scorer for sourdoughs and even gluten-free doughs.
It is able to provide a wide variety of scoring styles, thus adapting to all types of products and trays/boards (up to 1000 mm x 1000 mm). It can remember the configuration with very simple and intuitive instructions.
— It can cut a 16-tray rack in less than 2.5 minutes.
— Made entirely of AISI 304 stainless steel.
— Wifi, Ethernet and 4.0 technology connectivity.
ABS – BAKING TECH 2023
A few weeks ago Beor attended Baking Tech 2023, an event organized in Chicago by the American Society of Baking.
It was another more than positive experience that allowed us to get in touch with many bakery realities in the North American market and beyond. Furthermore, participation was very useful to better understand new trends, innovation and safety that this sector is in continuous and rapid evolution.