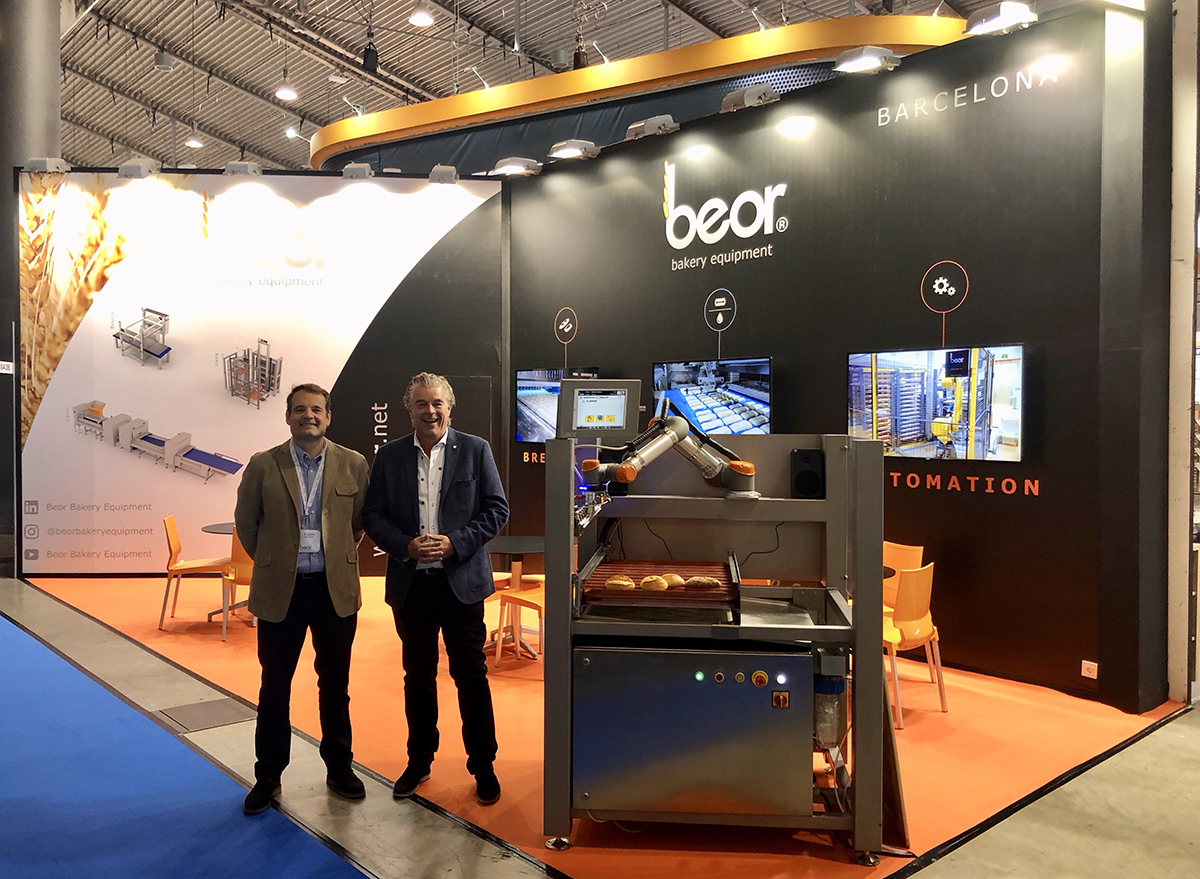 Beor at the SÜDBACK 2019 fair in Stuttgart
In this edition of Südback, we received a lot of international customers and a lot of new and interesting contacts.
We presented to all of them the novelties of our bakery production lines and the evolution of the water scoring system by robot, which is designed to score a 16-tray rack in less than 2 and a half minutes.
Now that Südback is over, we are sure that the level of the visitor quality is equal or higher than that of the IBA fair. Thanks to these fairs, Beor has already opened the market in Germany installing some excellent equipment too.
Thanks to everyone for visiting our stand and we hope to see you soon again.
[In the photo, we see Eugeni Beorlegui, Commercial Director of Beor, with Alfred Van Leeuwaarden, North Europe Area Manager of Beor.]