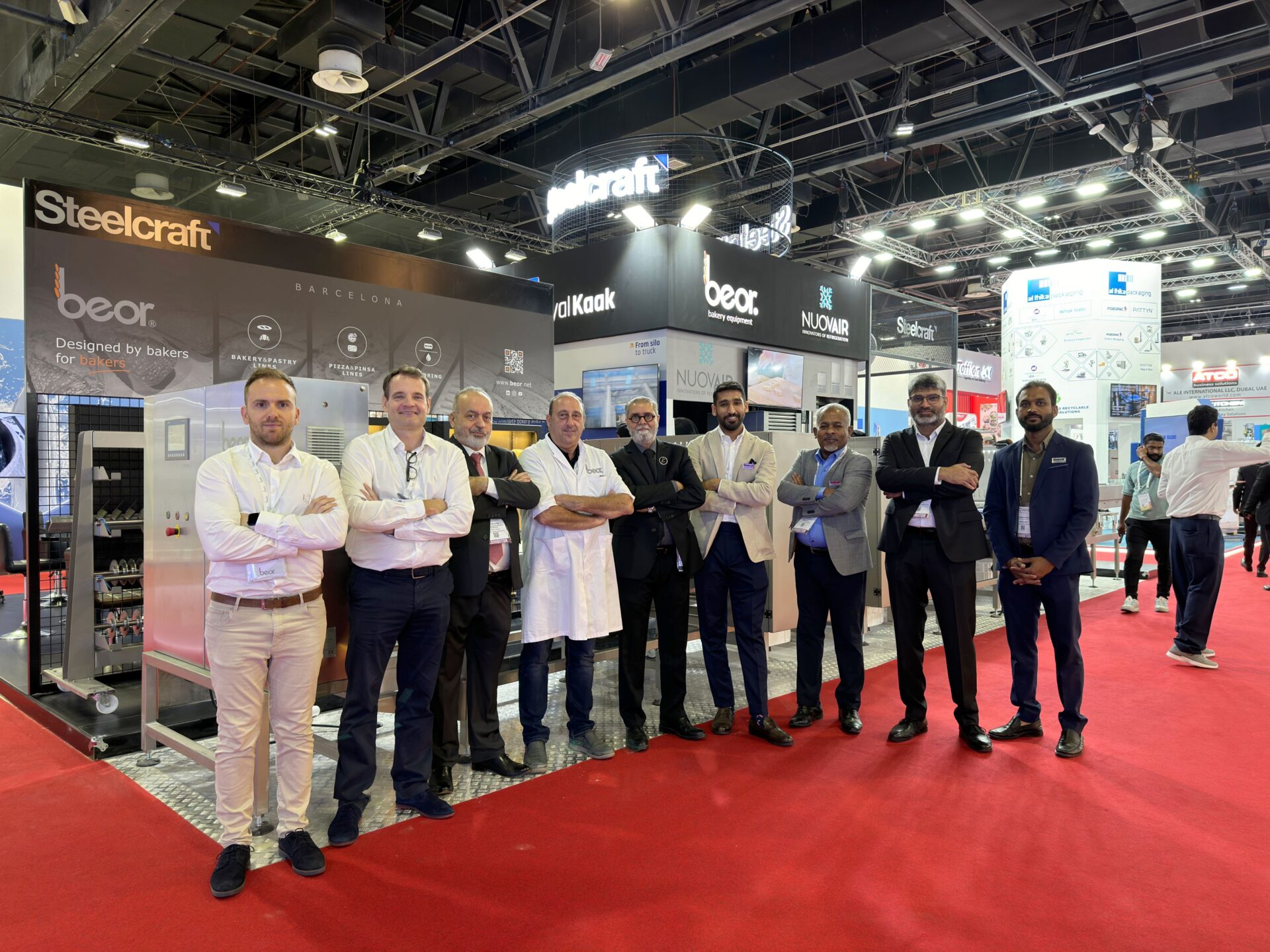 We are very happy and satisfied to have participated for the third time in the Gulfood Manufacturing, one of the most important and innovative fairs of the sector held in Dubai, which has surprised us, once again, in a very positive way and we took with us an incredible experience.
We were able to show our Multiproduct Line Gaudí, with live demonstrations and tasting of delicious sandwiches with freshly baked bread. It was a pleasure to meet customers and friends again, as well as to get new contacts from the Middle East, UAE, Saudi Arabia, Kuwait, Iraq, Iran, Egypt and India to continue opening market all over the world.
From Beor, we would like to thank everyone who visited our stand and especially our partner Steelcraft and all his team for having made this great experience together possible.