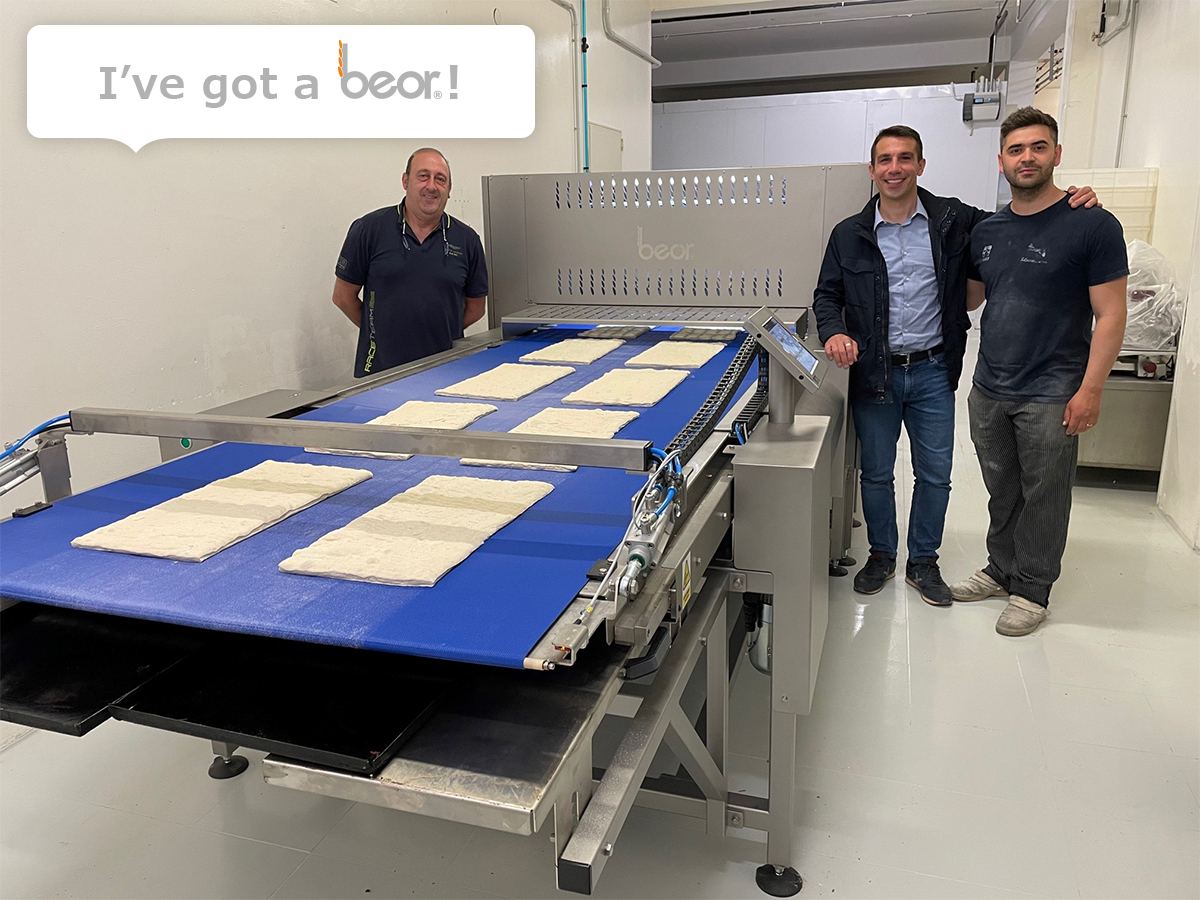 From left to right: Pedro Valero (Beor's Master Baker),
Alberto Bozzola (Italy Salesman) and Vittorio Russo (Pizza Factory owner).
New pizza line installed in Pizza Factory, Italy
With pleasure we would like to tell you about Vittorio Russo, owner of the company Pizza Factory, who has relied on Beor.
To grow with his activity, he has chosen a laminating line for highly hydrated doughs that this time has been designed and built for the production of pizza.
Seeing entrepreneurs so young who are eager to undertake and put themselves to the test is a great satisfaction!